Karen Perry is the pseudonym used by Karen Gillece and Paul Perry, authors of the Sunday Times bestseller, The Boy That Never Was. Their latest novel, Only
We Know, is published by Michael Joseph.
Karen Gillece:
The seed of an idea for a novel is often planted long before the novel is ever written. This is true of our second book Only We Know.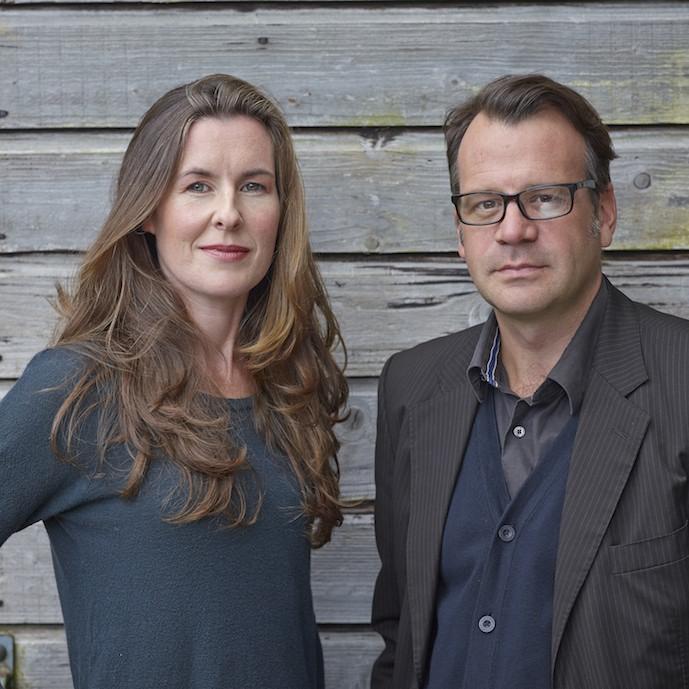 In 2006, my then boyfriend (now husband) journeyed from Dublin to Cape Town on his motorbike, and for parts of the journey, he had me as a passenger on the back of the bike. Along the way, we spent a very happy few weeks staying at a campsite called Jungle Junction on the outskirts of Nairobi, Kenya. It was run by a Bavarian guy called Chris, and his Kenyan wife, and the clientele seemed to consist mainly of overlanders and backpackers – people in their twenties and thirties looking for adventure. There were some, however, who seemed older and more aimless – rather than being driven by wanderlust, they appeared to be drifting, perhaps a little lost. I remarked upon it one night to Chris, and his reply was that 'Africa is a good continent for people who are running away.' Running away from bad marriages, bad debts, failed careers, family troubles, various disappointments. People who were running away from life or from themselves. It was a notion that stayed with me long after my African adventure had ended.
Some years later, I was meeting my old friend, Paul Perry, for a drink and a chat, when Paul suggested we write a novel together. At the time, I don't think either one of us had any idea that his suggestion would develop into a fruitful collaboration that saw the publication of our first novel The Boy That Never Was in 2014. That novel asked the question: What would you do if something terrible happened to your child? When it came time to discuss ideas for our second novel, Paul had the thought that we should start from the premise of: What if you had done something terrible as a child? Something so awful you could never tell a living soul? Something no one else knew about except the others who were with you that day – accomplices of sorts. As we discussed it, I remembered Chris's words to me about Africa being a good continent for people running away, and the two ideas began to converge.
Only We Know is the story of Katie, Nick and Luke – childhood friends, bound to each other by a game they played on the banks of a river in the Masai Mara, a game that went horribly wrong. They have never told another soul about what they did that day, an uneasy alliance existing between them as they grew into adults with their own individual ways of coping. But now it is thirty years later, and Luke has gone missing under mysterious circumstances. Threatening messages start to appear. Katie and Nick begin to realize that someone else knows what they did that day and is bent on seeking revenge.
The crime in this novel happened a long time ago, but the consequences are only just beginning to play out for the characters now. It was fascinating, exploring the notion of what it must be like to live with the past breathing over your shoulder, dogged by the fear that you might one day be discovered. We were interested in writing about guilt and the different ways that people deal with it. The following passage from the book sums up how the three main characters have lived with the burden of what they did as children:
I always knew it would come to this. Deep down, I knew that we couldn't get away with it. You find ways of coping, ways of forgetting. You bury yourself in work, striving to be successful, wealthy and powerful. You engage in philanthropy, in charitable works, as if that might alleviate the guilt. Or you run away, explore the four corners of the world in an endless quest for meaning. You look for temporary solutions to deaden the memory – alcohol, drugs and a string of ill-advised romances. Or you let that memory become a black hole, a vacuum within your soul. But you know – deep down, you can't escape it – that one day there will come a time of reckoning.
Only We Know is a story about shattered childhoods, about the bonds of secrecy and the terrible burden of guilt.  Threading its way through Ireland and Kenya, it tells the story of three people who have spent a lifetime running from the past only to find that it is waiting to crash into them around the next corner.